THEKLA 35: LAID BLAK + DR MEAKER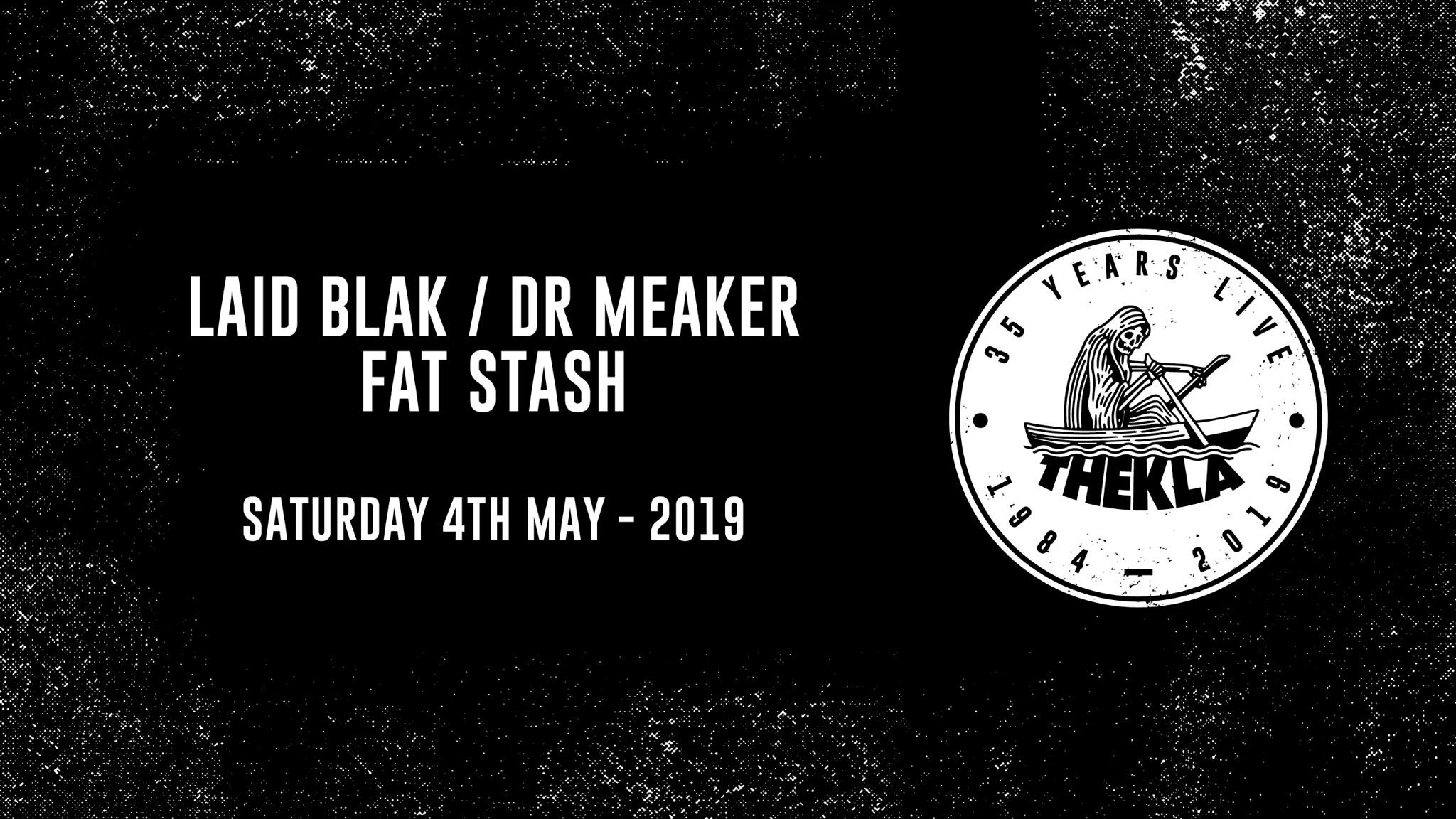 ⚓#THEKLA35 ⚓
Laid Blak
Urban Reggae Heavyweights Laid Blak originate from Bristol, England and are taking the UK Live music venues and underground club scene by storm.along with supporting ed sheeran they have supported artist like the wailers, lee scratch perry, desmond decker, john legend, d marley, horace andy, and so many more great acts.
Dr Meaker
This lightning-hot drum & bass outfit have also done remix work for the likes of William Orbit, Mr Fogg and The King Blues. They have enjoyed releases with Ministry Of Sound, Spinnin Records, Sony, Exceptional Records and V Recordings, to name a few.
Fat Stash
Warming up the evening will be the Fat Stash DJ's with their signature Bristol Reggae sound.
SATURDAY 04 MAY
THEKLA BRISTOL
The Grove, Bristol BS1 4RB
Doors 7:00pm
Ages 14+
Tickets available here: alttickets.com/thekla-35-tickets
A weekend of live & club events, celebrating 35 years of Thekla as a venue.
#THEKLA35