THE MAINE
www.wearethemaine.net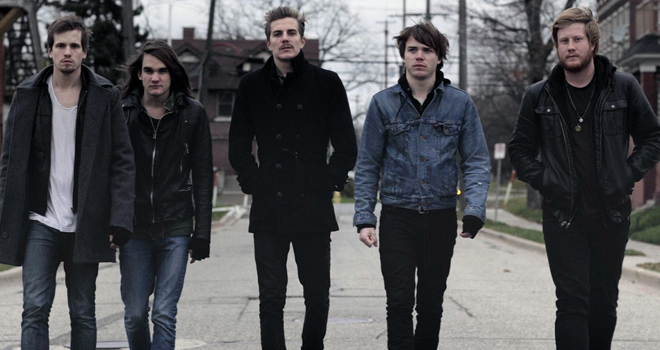 The Maine is an American rock band from Tempe, Arizona formed in January of 2007. Their first full-length Can't Stop Won't Stop was released on July 8th, 2008 to incredible fan reception.
With the momentum of their first release, The Maine dropped Black and White in the summer of 2010. It was instantly clear that what the group had was something special – it was this release that the fans and industry started to see their growth and maturity expand as creative artists and musicians.
When it came time to release their third album in 2011, Pioneer, it was clear that the record needed to be released independently without the input of anyone but the band members themselves. After making the decision to part ways with their major label, The Maine decided to film the experience and released the documentary Anthem For A Dying Breed.
On June 4th of this year, The Maine released their fourth full-length album, Forever Halloween. The album was recorded live through analog tape without the use of computer editing techniques which have become the standard in modern recordings. This gave the album an energy that cannot be captured any other way than 5 people performing in a room together. "The tape machine was like having an older, wiser, intimidatingly glowing woman in the room" says frontman John O'Callaghan on the experience. "We were all meeting her for the first time, but she already knew everything there was to know about the five of us. In no single way judgmental, but she sniffed out the bullshit and wouldn't allow us to be anyone we are not. We are now better men for meeting that woman."
You can find The Maine on the road this summer headlining "The 8123 Tour" with friends A Rocket To The Moon, This Century, and Brighten.
Support From:
LYDIA
www.facebook.com/lydiamusic1
NICK SANTINO
www.facebook.com/OfficialNickSantino
FRIDAY 10 OCTOBER
THEKLA BRISTOL
The Grove, Bristol BS1 4RB
Doors 6:30pm
Ages 14+
Advance tickets available from:
www.alt-tickets.co.uk
www.gigantic.com
Bristol Ticket Shop
0844 871 881