ÁSGEIR
www.asgeirmusic.com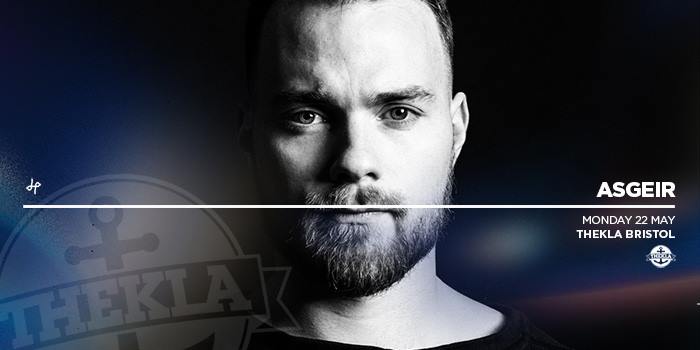 In 2017 Ásgeir finally returns with his daringly electronic new album Afterglow.
More then four years have passed since Ásgeir released the fastest selling debut album in Icelandic history, a record that out-performed even national treasures Björk and Sigur Rós' first releases. 2012's acclaimed Dýrð í dauðaþögn – 10 tracks of supreme, soul-searching folk, written in his farmhouse bedroom featuring lyrics penned by his father, Einar Georg Einarsson – a retired school teacher and renowned poet – made him a phenomenon in his native land. Winner of the 2012 Album of the Year at the Icelandic Music Awards and a Nordic Music Prize nominee, it sold so many copies that it is estimated one-tenth of the population now owns that release.
By the time the elegiac sounds of that album's 2014 English language re-release In The Silence, with lyrics translated by acclaimed troubadour John Grant, were done rippling through the top 40 charts in the UK, France, Japan, Australia, Denmark and beyond, his stardom had become truly international. At the start of 2014 Ásgeir was announced as one of ten winners of the European Border Breaker Awards and sell-out shows across the world beckoned, including two headline dates at Sydney Opera House.
Released on May 5th, Ásgeir's sophomore album Afterglow has all the confident hallmarks of an artist who's now at home with his status as one of music's most exciting new voices. The album ambitiously balances icy electronic shades of Bon Iver, James Blake and Anohni with soul, R&B and even gospel influences from different eras and places.
MONDAY 22 MAY
THEKLA BRISTOL
The Grove, Bristol BS1 4RB
Doors 7:00pm
Ages 14+
Advance tickets available from:
www.alttickets.com
www.gigantic.com
www.bristolticketshop.co.uk