Thekla Returns to Mud Dock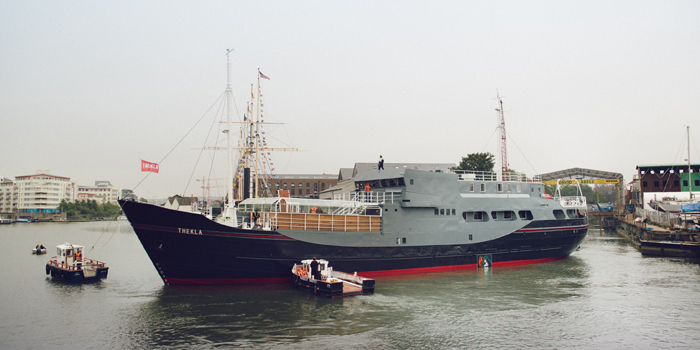 Today, Thekla returned to her mooring at East Mud Dock following a thorough "check-up" and refurbishment across all public decks of the vessel. We've been well looked after in the dry dock by the chaps at Albion Dockyard, but we're pleased to be home.
We open this coming Thursday for Pressure - check listings for more event information.
- Team Thekla x
Comments