Dot To Dot Festival Announce Local Band Line Up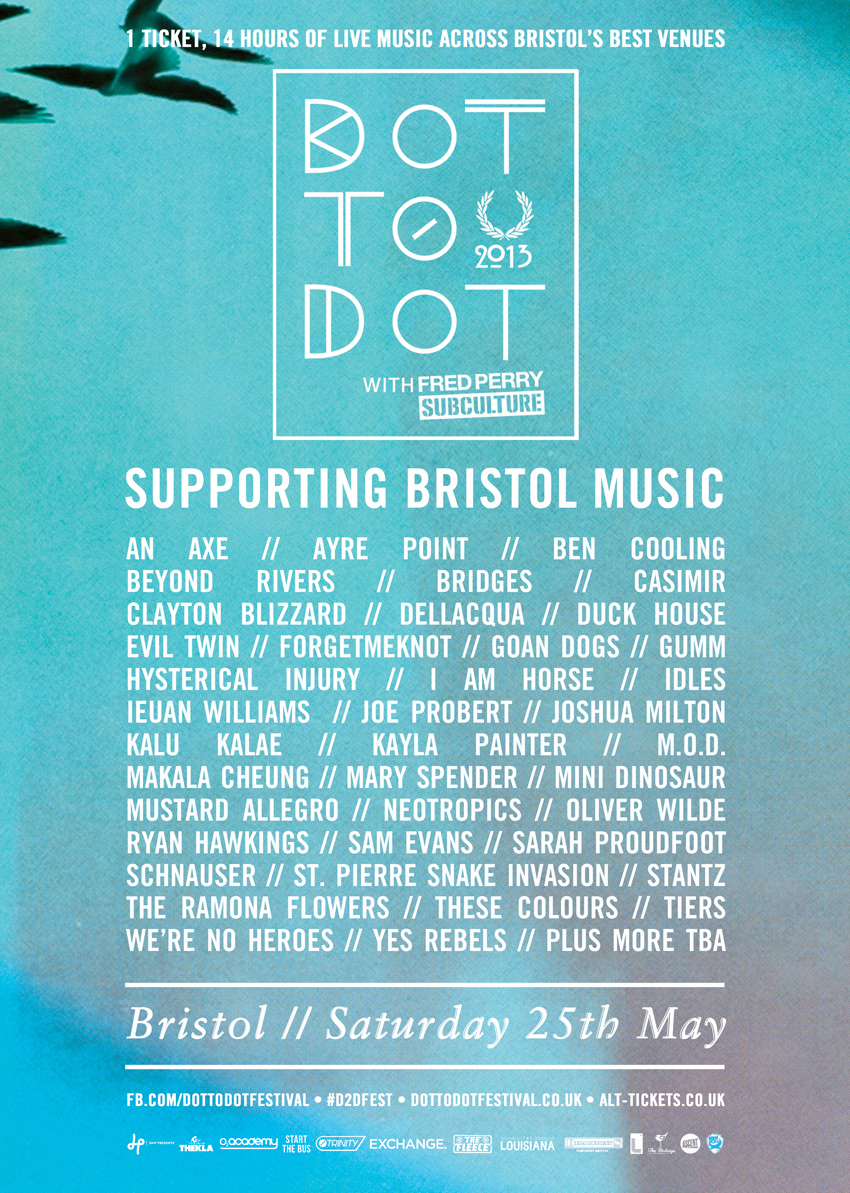 This year, Dot To Dot are supporting more local bands and solo acts than ever before. You'll be able to catch local acts featuring on all the main stages, as well as stages programmed by the likes of Ascent, Audiophiles and Department S at venues that we are using for the first time in Bristol. Local acts performing at this year's festival include:
An Axe
Ayre Point
Ben Cooling
Beyond Rivers
Bridges
Casimir
Clayton Blizzard
Dellacqua
Duck House
Evil Twin
ForgetMeKnot
Goan Dogs
GuMM
Hysterical Injury
I Am Horse
Idles
Ieuan Williams
Joe Probert
Joshua Milton
Kalu Kalae
Kayla Painter
M.O.D.
Makala Cheung
Mary Spender
Mini Dinosaur
Mustard Allegro
Neotropics
Oliver Wilde
Ryan Hawkings
Sam Evans
Sarah Proudfoot
Schnauser
St. Pierre Snake Invasion
Stantz
The Ramona Flowers
These Colours
Tiers
We're No Heroes
Yes Rebels
Plus more still to be announced!
Dot To Dot Festival takes place on Saturday 25th May across Bristol's best live music venues.
Tickets are available from www.alt-tickets.co.uk, Bristol Ticket Shop and all other good ticket outlets.
Comments